VKS CSR 2019: Empowering Women in Jannagara Village with 'Coconut Mitra'
In 2019, Verity Knowledge Solutions (VKS) continued its mission to make a positive impact on communities through Corporate Social Responsibility (CSR) initiatives. One remarkable project that stood out was the 'Coconut Mitra' program conducted in collaboration with the MHR Foundation, based in Bangalore. This initiative involved the donation of a de-husking machine to women in Jannagara Village, situated in the Kunigal Taluq, to enhance their livelihoods and empower the local community.
Empowering Women Through Technology
The 'Coconut Mitra' project represented more than just a machine donation; it symbolized the transformation of livelihoods and the empowerment of women in rural areas. The de-husking machine provided an efficient and time-saving solution for the laborious task of removing coconut husks, a common source of income for the women in Jannagara Village.
Inauguration by Esteemed Dignitaries
The inauguration of the de-husking machine was a significant event, graced by the presence of notable individuals. Ms. Sirisha Dasari and Mr. Muqueem, representing VKS, played a pivotal role in the event, reaffirming VKS's commitment to making a difference in local communities. The founders of the MHR Foundation, Ms. Mamta and Mr. Mallikarjun, were instrumental in ensuring the success of the project.
Empowering Women, Strengthening Communities
The 'Coconut Mitra' program was more than just a technological donation; it was a symbol of empowerment. By providing the women of Jannagara Village with a tool that made their daily tasks easier, the initiative had a profound impact on their lives. It not only saved time and labor but also increased the earning potential of these women, which had a ripple effect on their families and the entire community.
The Spirit of VKS CSR
The 'Coconut Mitra' project exemplified VKS's commitment to corporate social responsibility. It showcased how businesses can contribute to society, not just through monetary donations but by identifying and addressing practical challenges faced by communities.
A Step Towards a Better Future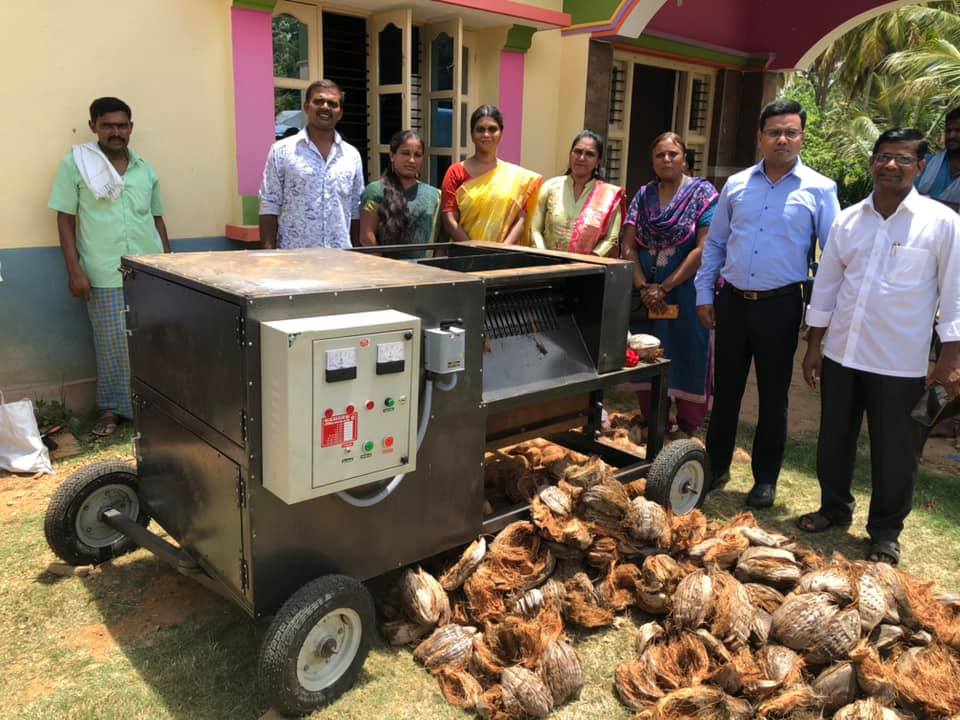 In conclusion, the 'Coconut Mitra' initiative, a part of VKS CSR 2019, is a testament to the positive impact that corporate social responsibility can have on communities. By empowering women in Jannagara Village, VKS and the MHR Foundation helped create a brighter, more sustainable future for the residents. It is a reminder that when businesses and organizations come together with a shared vision of positive change, transformation becomes possible, one step at a time. Kudos to VKS and the MHR Foundation for this inspiring initiative!