Empowering Young Minds: VKS Provides Sewing Machines and Supplies to Kovvur Primary School
In a heartwarming display of commitment to education and community support, Verity Knowledge Solutions (VKS) recently extended a helping hand to Kovvur Primary School. The organization generously provided sewing machines and other essential supplies to the school, with the aim of enhancing educational opportunities and empowering young minds in the Kovvur community.
Education and Empowerment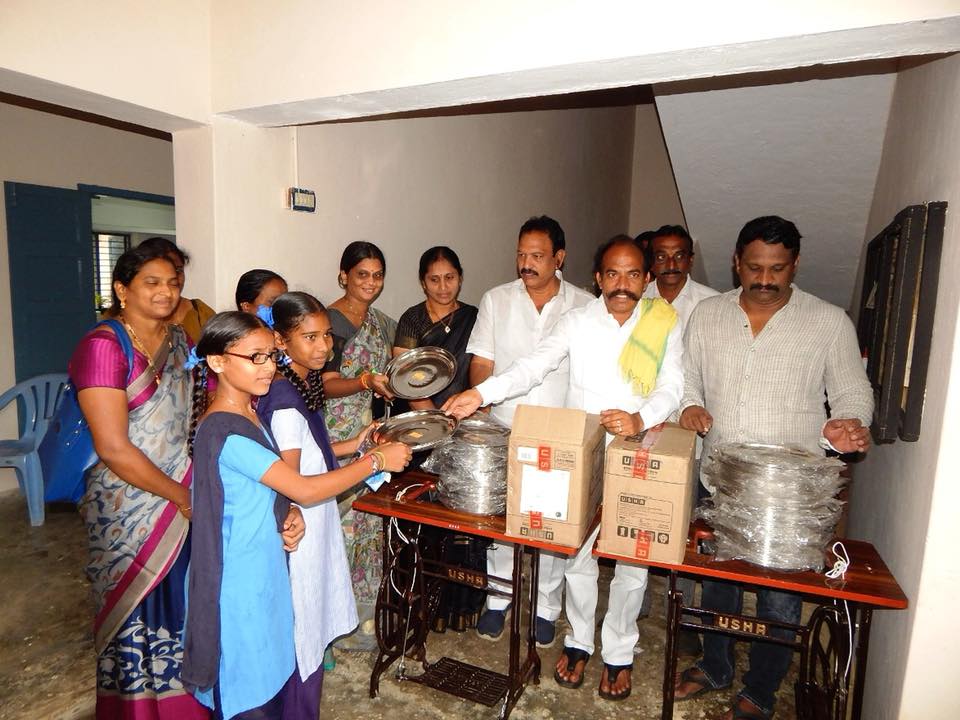 The donation of sewing machines and other essential items to Kovvur Primary School reflects VKS's dedication to enhancing educational resources and empowering young learners. These contributions are more than just objects; they represent the promise of a brighter future for the students of Kovvur.
A Beacon of Hope in Education
The provision of sewing machines and supplies at Kovvur Primary School not only enriches the learning environment but also serves as a beacon of hope for the community. VKS's commitment to education and community development is a reminder of the positive impact that businesses can have on the lives of young individuals.
Investing in the Future
By supporting schools like Kovvur Primary School, VKS is investing in the future of the community. The sewing machines and supplies provided will equip students with practical skills and educational resources, enabling them to excel academically and develop vocational skills that can open doors to a brighter future.
A Testament to VKS's Commitment
VKS's donation is a testament to its commitment to corporate social responsibility. It exemplifies the power of businesses and organizations to create positive change within the communities they serve.
A Community United for Progress
In conclusion, VKS's generous donation of sewing machines and supplies to Kovvur Primary School is a heartwarming example of how businesses can contribute to the well-being and development of local communities. It highlights the importance of investing in education and empowering young minds, for they are the future leaders and changemakers of society. As we celebrate this remarkable initiative, let us remember that every effort counts and that collective actions can create a better world for all. Kudos to VKS for its dedication to education and community support on 8 Agu 2018!